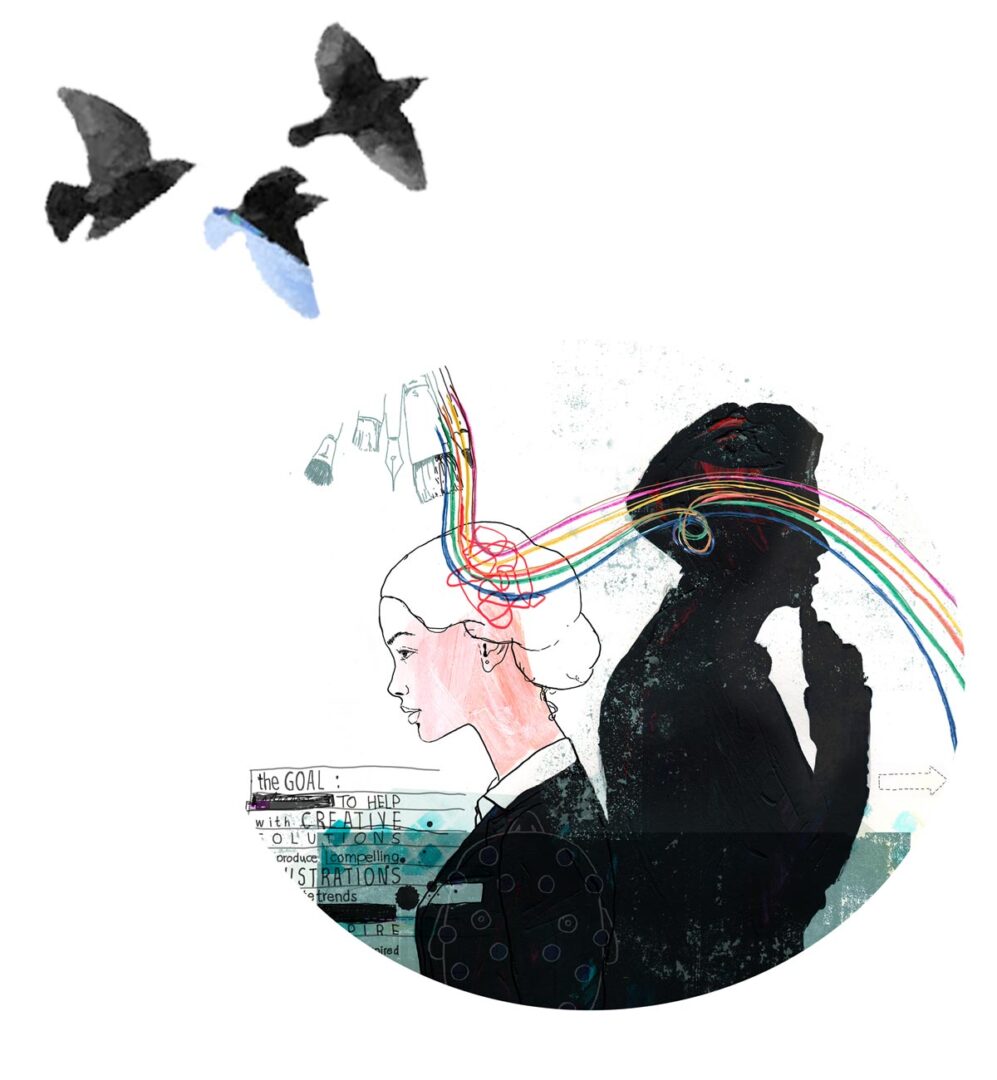 EN
Born in Germany, Tina studied in the Netherlands and after graduating in Illustration & Design in 2000 has travelled extensively, collecting moments and inspirations from all corners of the world to influence her unique style.
Her artwork combines the strengths of traditional handmade collage, painted textures and pencil drawings, as well as digital techniques. This way she creates beautiful, powerful images with multiple layers to 'read', that harmoniously blend dreamy textures and ideas with stark and graphic elements.
Currently based in Berlin as a full-time freelancer, Tina works on a wide range of commissions in the publishing, corporate, and advertising industries. She also lectures in Illustration and Photography.
After volunteering for a charity organization in Africa, Tina remains dedicated to working for good causes and using her work to help and inspire others.
DE
Tina Zellmer wurde in einer kleinen Stadt in Norddeutschland geboren und studierte Illustrationsdesign in den Niederlanden. Nach Ihrem Diplom im Jahr 2000 machte sie sich auf die Reise, um Momente und Inspirationen aus allen Ecken der Welt zu sammeln und in ihren einzigartigen Stil einfliessen zu lassen.
In Afrika hat Sie entdeckt, wie sehr sie mit ihrer Arbeit nicht nur inspirieren, sondern auch helfen kann und so liegen ihr Aufträge für wohltätige Zwecke besonders am Herzen.
Ihre Illustrationen kombinieren die Stärken der handgemachten Collage in Kombination mit gemalten Texturen und Zeichnungen, sowie digitaler Techniken. Auf diese Weise schafft sie wunderschöne, ausdrucksstarke Bilder mit mehreren Ebenen, die ruhig, grafisch, aber wild zugleich sind – handgemacht und "rau" und zugleich feminin und tiefsinnig.
Derzeit ist Tina als Freiberuflerin in Berlin für verschiedene Auftraggeber im Verlagswesen, Corporate Publishing und in der Werbung tätig. Sie arbeitet ausserdem in künstlerisch-kreativen Projekten zusammen mit Kindern eines internationalen Jugendkunst- und Kulturhauses.